Way back in 2007 Fred Alley, one of the founding members of the Triad Miata Club thought it would be fun to have a gathering of Miata owners down at Myrtle Beach, SC before it got too hot and busy. His vision was originally for a quiet long weekend at the beach where friends who had met at other more spirited driving events like Miatas at the Gap could hang out at the beach and talk cars, and have a car show open to the public.
After the first gathering down at the Sea Mist Resort was such a success, the members of the Triad Miata Club decided to make this an annual event. In years following, our club added an Auto cross / Track day when we could make it work with the local Speedway, Drives to Wineries, the local micro-brewery, Plantations, and even up to the Battleship North Carolina in Wilmington.
It was also decided that having a bunch of Miata drivers in one place, we could raise some money and do some good, while having fun. The Victory Junction Gang camp was the original cause of our fund raising efforts, but that changed over to the Children's Home Society of North Carolina in later years and they remain our reason for this gathering to this day.
Fred has sadly passed on, but we remember him fondly each year when we gather down at Myrtle Beach.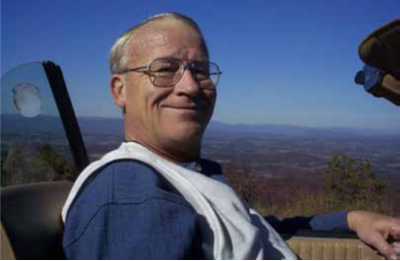 Fred Alley
1948-2009
Due to the COVID-19 Pandemic of 2020, we were not able to hold a Miatas at Myrtle Beach that year. Instead, we waited a year and held Miatas at Myrtle Beach XIV in 2021.